HD Radio
J-POP on the radio!
J1 is proud to announce J1HD for Southern California. J1HD is believed to be the only broadcast radio station in the continental United States that is airing a format consisting primarily of Japanese popular music. J1 HD is designed for SoCal with a very different mix of JPOP than our worldwide channels as well as localized information for the Southland.
J1HD can be heard in very limited parts of Los Angeles from the transmission site of KBUU-LP in Malibu. While good reception is possible along most of Pacific Coast Highway and on the beaches, we challenge you to try to pick up J1HD in other places along western facing beaches such as from Palisades to Palos Verdes (and on really good days, the analog 99.1 signal has been heard in San Diego County!). J1HD reception in the "challenge zone" may be difficult and may require you to have a good antenna, but we want you to take the challenge. If you hear us, let us know!
We have already had verified reception in portions of Santa Monica, Westchester, El Segundo and Hermosa Beach. So yes, it's possible, even from a car radio with HD! Take the challenge and give it a try!
To listen to J1HD, tune your radio to 99.1 FM, look for the HD Radio icon to light up on your radio. If it does, switch the radio to HD3 and listen to your favorite JPOP. Please note that in some vehicle models, you will need to first enable HD Radio by switching to your radio's settings to turn on HD Radio reception.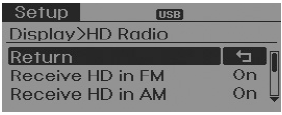 If you are outside of our radio broadcasting area, you can still hear J1HD from anywhere in the world using the official J1 Mobile App. You can also listen using the J1 Radio Roku channel.
Your car may already be equipped with HD Radio! For more information on HD Radio, visit HDradio.com.